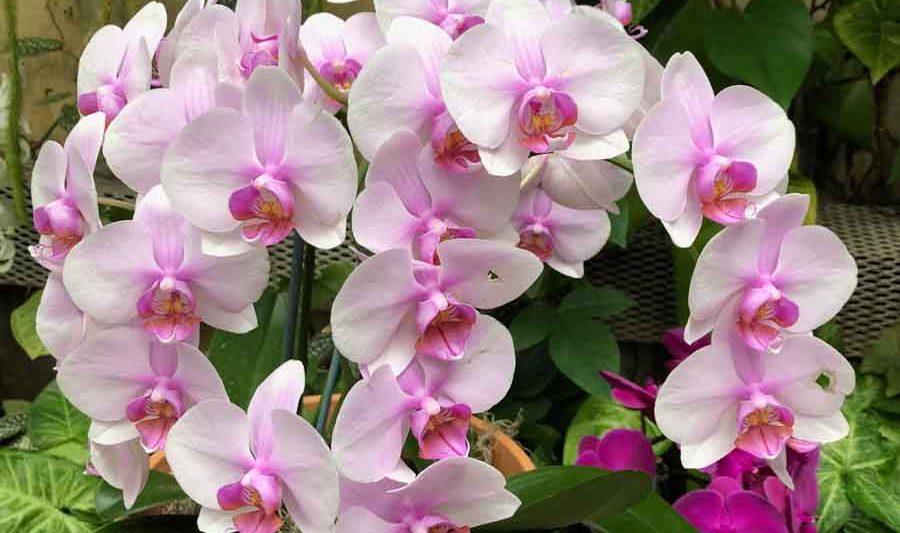 Kalamazoo Garden Council, Inc.
coordinates and promotes
the interests of garden clubs in the Kalamazoo area.
We coordinate the interests of member clubs for charitable, scientific, environmental and educational purposes.
We advance the art of landscape, floral design and horticulture;  increase the knowledge of natural science; and protect and conserve natural resources.
We make numerous contributions to the Greater Kalamazoo Community through our involvement in civic beautification and educational opportunities.
As a member organization of National Garden Clubs, Inc. and Michigan Garden Clubs, Inc. we are able to bring educational programs to our members.
KGC Greens Sale & Raffle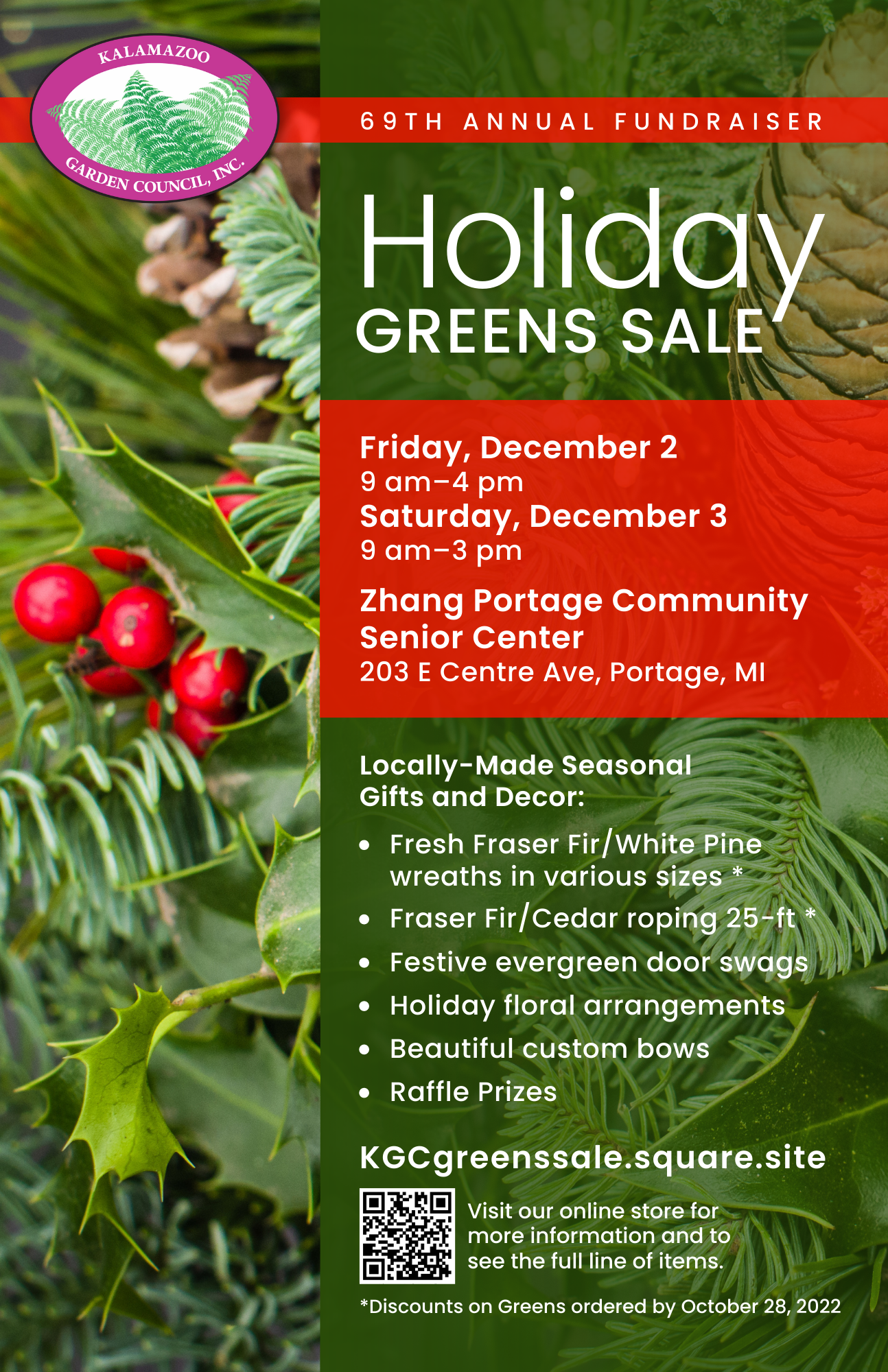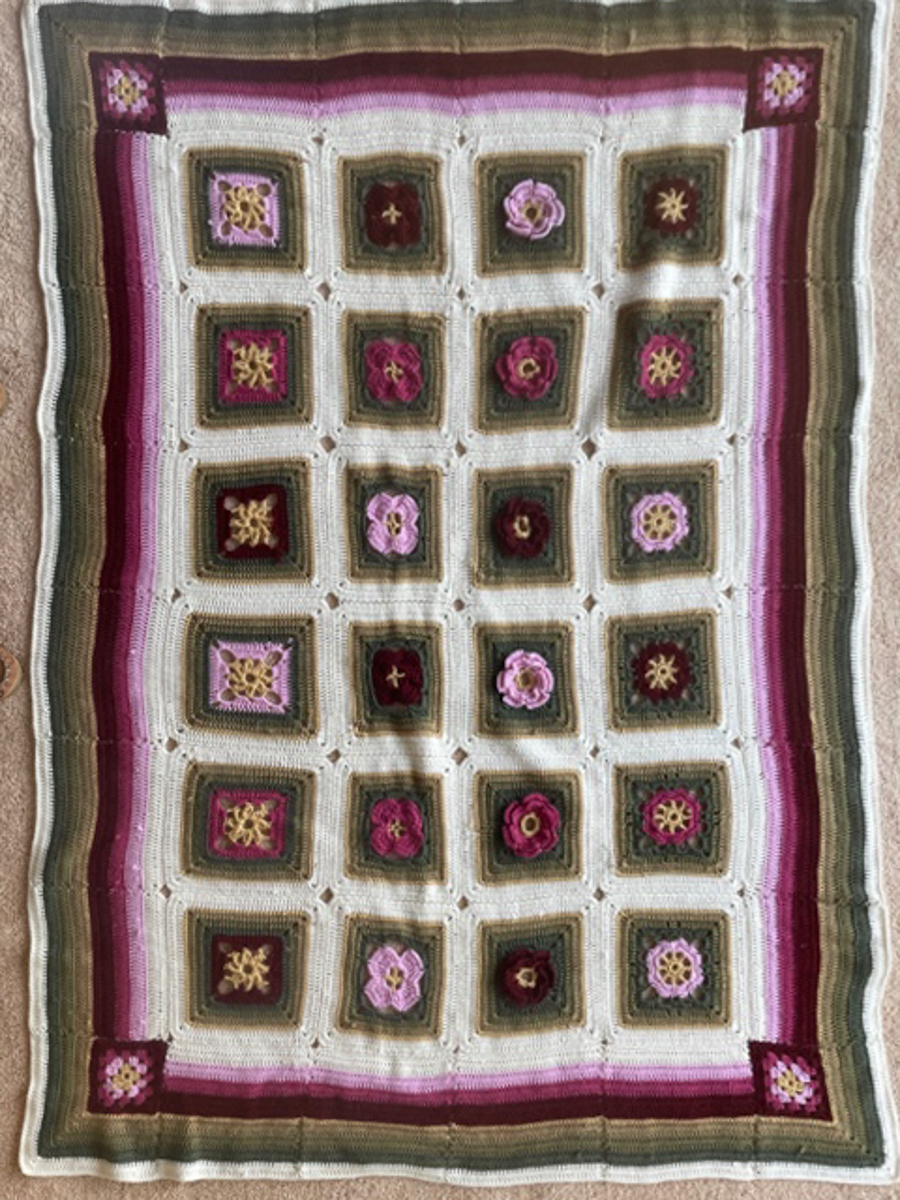 Drawing at 2:00 P.M.
on December 3, 2022 at the
Portage Zhang Senior Center
203 E Centre Ave., Portage, MI 49002
Raffle Tickets – 1 for $5 or 3 for $10
News & Announcements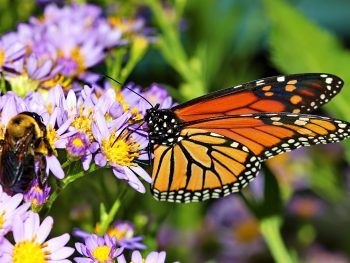 Garden Gifts and Tools
We've got just the right gifts to make the people in your life smile with joy. You won't be disappointed (and neither will they).
Some of our new products!