OFFICERS
President: Karen Baker and Mary Van Tassel
Vice President: Irene Loczi-Belden
Treasurer: Lorie Reed
Secretary: Birdie Hoikka
Council Director: Laura Woodruff
Greens Sale Rep: Laura Woodruff
COMMUNITY ACTIVITIES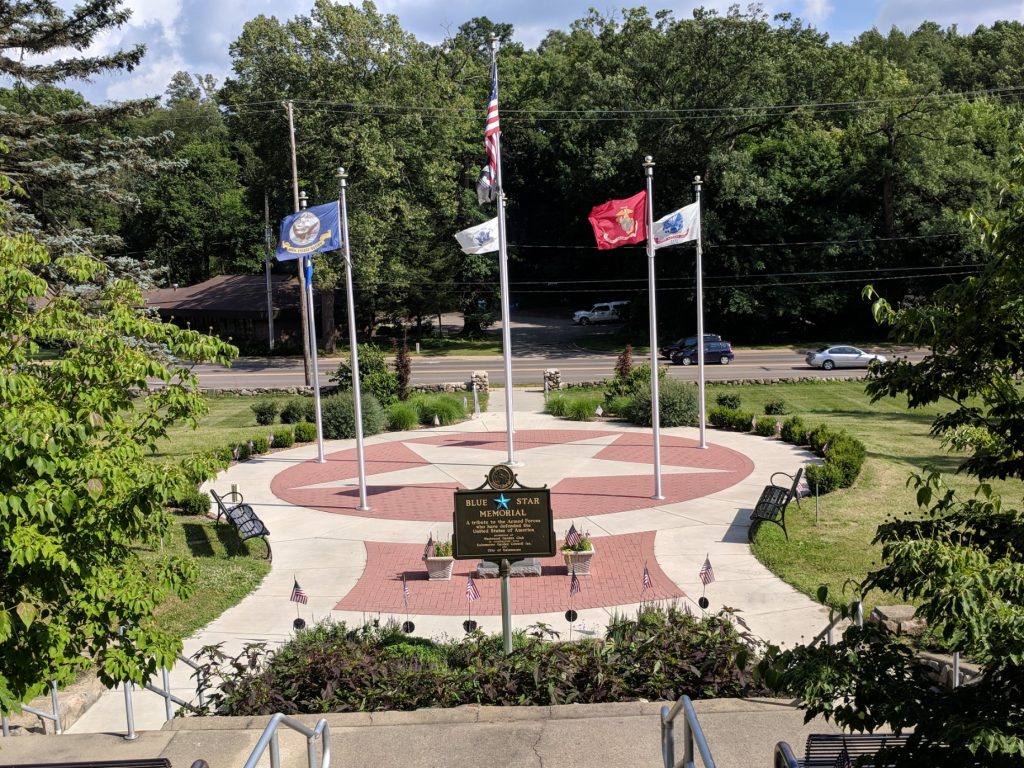 Kalamazoo in Bloom-volunteer gardeners at Bronson Park.
Veterans Memorial at Riverside Cemetery-For more information on the Veterans Memorial at Riverside Cemetery and to donate to this worthy project honoring all veterans go to http://kalamazooveterans.com.
We participate in the Garden Council Green sale and Council activities.
CLUB MEETINGS & PROGRAMS
Guests are invited to selected events on the calendar below. It is suggested that our guests attend 3 meetings before deciding to join Westwood Garden Club. Dues are $20 annually during the month of June. By joining Westwood Garden Club you are joining Michigan Garden Clubs, Inc., and Kalamazoo Garden Council.
There are no meetings in January or February.
All programs start at 11:30 a.m.


April 28
Program: Garden tools, usage and Pruning Woody Ornamental Plants
Presenter: Bunny La Duke 685-1731
Location: Lorie Reed's garage bring a sandwich – Beverage provided
Hostess: Jan Farrell and Karen Baker
Agenda: New officers to be elected – planning of plant sale
Vote to continue the Westwood Garden Club pending new officers.
May 8 Plant sale at Lories 1188 N. Seventh St – North of M43- 9am-1pm
May 12 Clean up at the Veterans Memorial 9am to 11am
May 19 Mulch the Memorial with County Crew 9am – 11 am
May 26
Program: Digging into Dish gardening – Guest invited
Location: Metro Green Houses on N. Drake Road
Presenter: Lucy Leonard
Bring your lunch and drinks provided
Hostess: Mary Farrell and Carol Perjesi
Agenda: New officers installed
June 9 Memorial Clean up 9am-11 am
June 23
Program: Plants that deer don't like to eat! – Guest Invited
Presenter: Lub Schram 269-491-8441
Location: Schram Green Houses on 7313 S.Westnedge enter At GardenLane.
10 % discount with your name badge.
Hostess: Laura Woodruff and Irene L Belden
11:30 am with sack lunch
July 14 Memorial Clean up 9am to 11am
July 28
Program: all about Daylilies- Guest invited
Presenter: Jane Lyon 624-6757
Location: at 27405 Shaw Road, Lawton Mi ( carpool)
Hostess: Mary VT and Char Richards.
August 11 Memorial Clean up 9am to 11am
August 25
Program: craft making a fall wreath or Road Trip to Meijer Garden
Sept 8 Memorial Clean up 9am to 11am
Sept 22
Program: Garden Myths: Real or Magical
Presenter: Linda Whitlock MG 370-4374
Location: Kalamazoo Garden Council
Luncheon: Hot soup – bring your sandwich
Hostess: Donna Standish and Sharon Robbins
October 13 Last Clean up at the Memorial
October 27 Greens Sale Craft Projects ideas: Herb wreaths, Herb mixes
Location: Lories Garage
Nov 17 Finishing touch on projects at Lories Garage 11:30 am
Dec 3-4 Greens Sale
Dec 15 – Christmas Party? Location to be determined due to Covid coverage
Hop Cat…. or Train Car Restaurant at D Ave and tour of Garden Antiques
Reminders: Hostess provides a center-piece, paper products, drinks and a packaged dessert ( Covid precautions as necessary)
GOALS
The goals of the Westwood Garden Club are to identify and accomplish community improvement projects and collectively support National and International Garden Club projects.
CLUB HISTORY
The Westwood Garden Club was organized in 1958 and joined the Federation of Garden Clubs in 1967. The Club has had 35 presidents . Five of these have been President of the Kalamazoo Garden Council.
PURPOSE
The purpose of the Westwood Garden Club is twofold:
1. to promote a greater interest in the application and knowledge
of conservation and horticulture.
2. to exchange experiences that will be of mutual benefit to all members.
Find out more about becoming a garden club member by completing the form below.