Mission Statement
The guild concentrates on teaching members by design type; members are asked to create an arrangement based on each month's design theme and are critiqued by the group to improve their skills as arrangers and to understand what is required to create an outstanding flower design. Members are encouraged to participate in each month's design challenge to
hone their skills.
2023-2024 Club Officers
President: Phyllis Straw
Vice President: Evelyn Flynn
Secretary: Norma Stancati
Treasurer: Mary Beth Montague
KGC Club Director: Sue Conat
Photo Album Editor Kathy Kienle
Meetings
The regular meetings of this Club will be held at 2:30 p.m. on the 4th Wednesday of the month. Members are encouraged to come a half-hour early to set up their design. Fiscal Year is June 1 through May 31.
Programs
April 26 " April in Paris" An Angular Design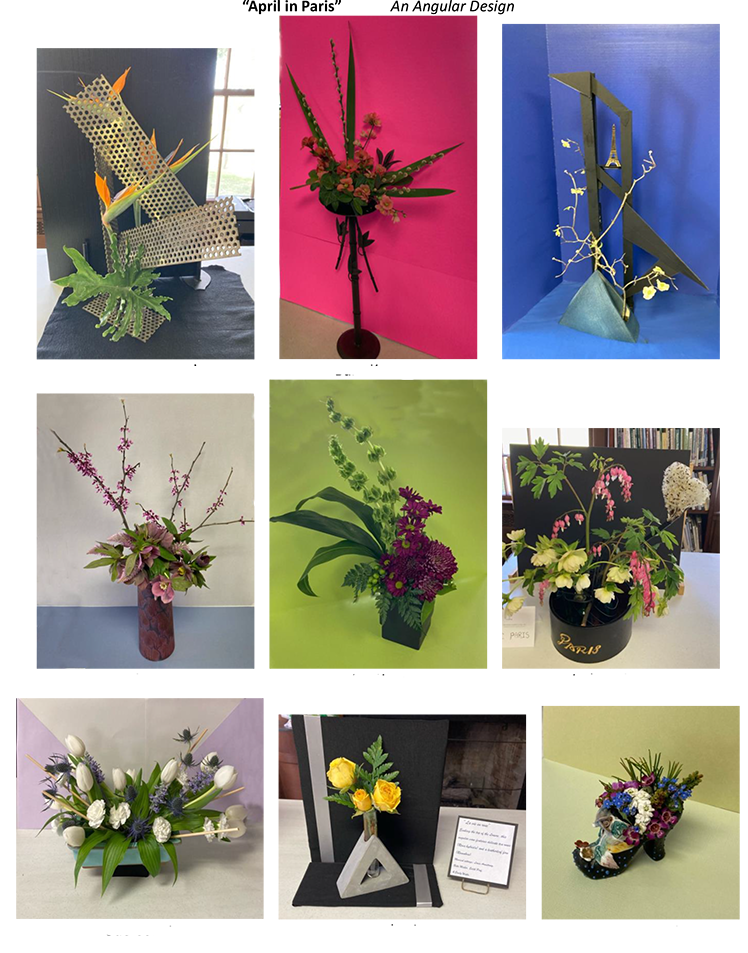 May 24 " May Day Basket" Featured Plant Material
June 28 "Wedding Daze" Cascade Design
July 26 "The Rockets Red Glare" Framed Spacial Design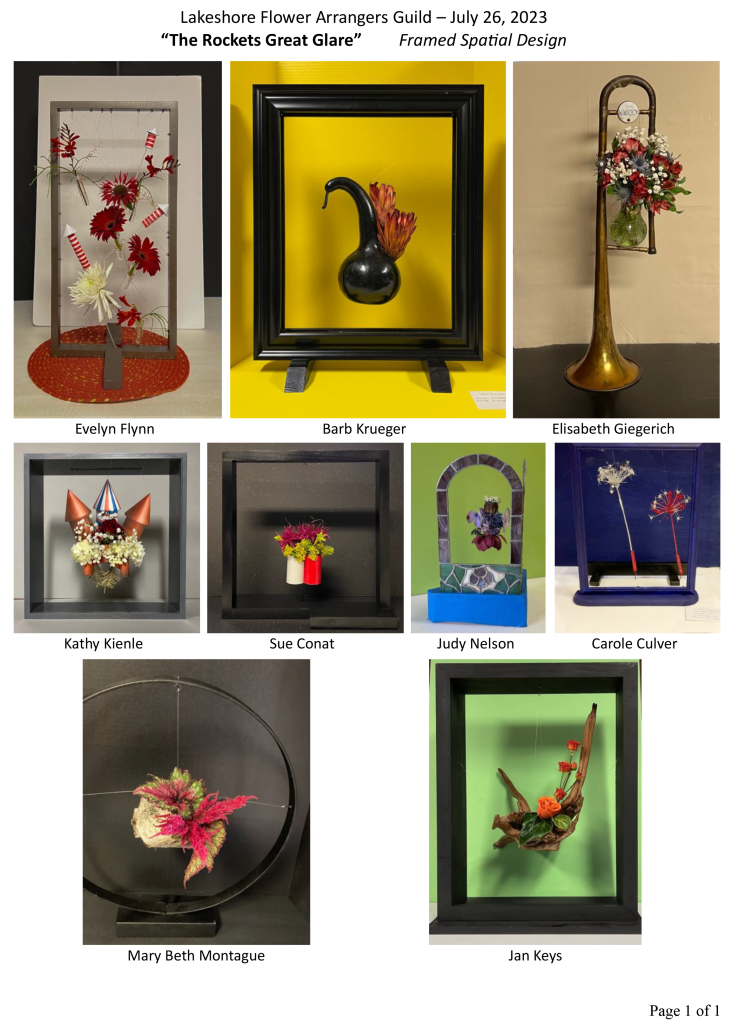 August 23 "Hide and Seek" Transparent Design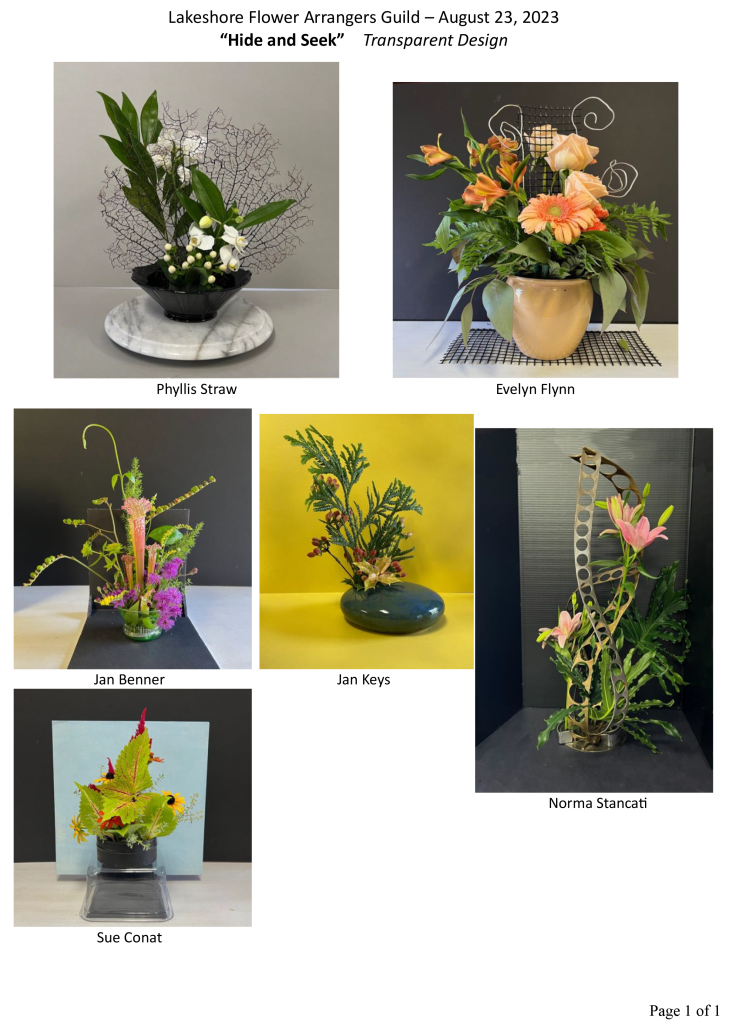 September 27 "Totally Tubular" Tubular Design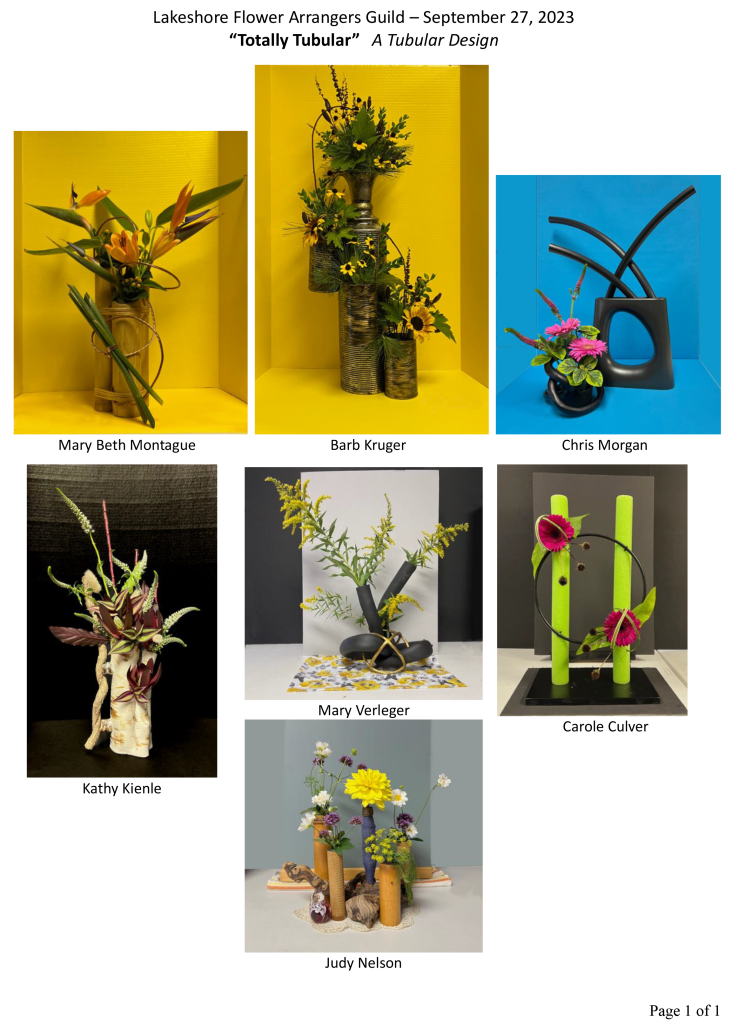 October 25 "Find Your Own Path" Creative Line Design
November 17 Greens Sale Project
Find out more about becoming a garden club member by completing the form below.