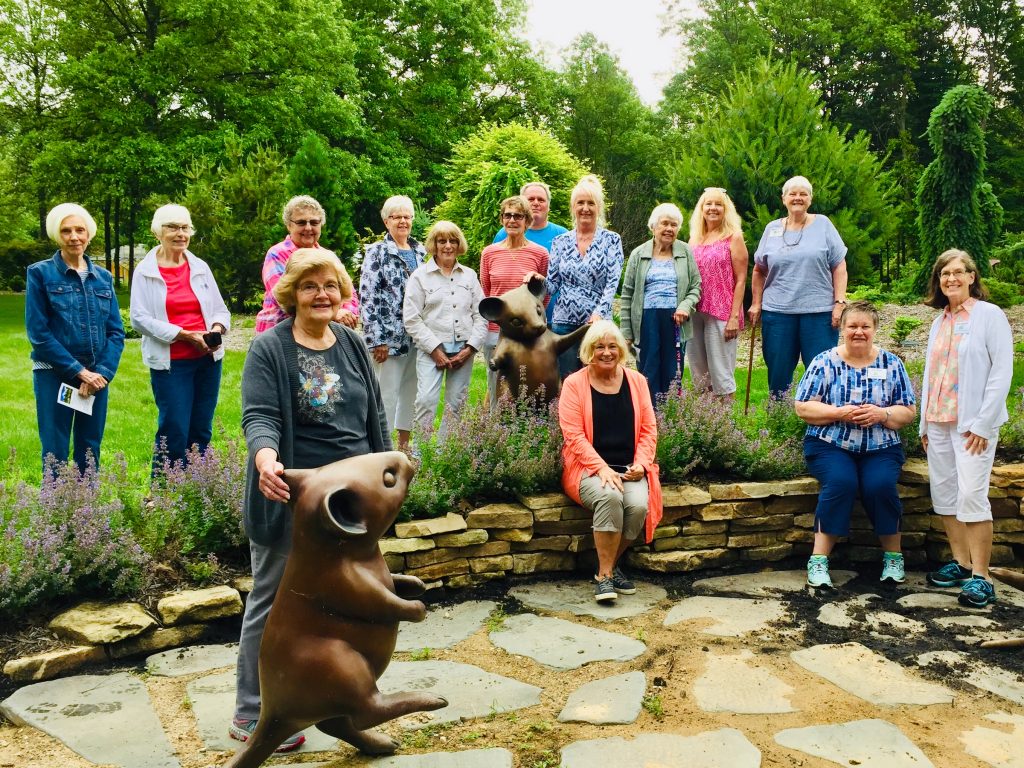 Officers
President: Linda Derfiny
Co-Vice Presidents: Patti Oakland and Margaret McAllister
Secretary: Ann Miczulski
Treasurer: Connie Micklin
Club Director: Mary Tetreau
Committee Chairs
Sunshine/Membership:

Dianne Herpolsheimer
Parliamentarian:

Patti Oakland
Council House Grounds Chair:

Gale Rhoads
Historian:

Margaret McAllister
Environmental Concerns:

Kathy Neal
Horticulture:

Ellen Plano
Wildflowers:

Gale Rhoads
Birds:

Mary Bulson
Park Place Living:

Ann Houser
Greens Sale Rep:

Jill Toma
Website:

Janey Lutzka
Yearbook Preparation:

Kathy Neal, Patti Oakland
Proofreading:

Linda Derfiny
Mission Statement
The object of the club is to stimulate interest in horticultural and environmental concerns.
Meetings are the third Thursday of each month, at 11:45
Fiscal Year: June to May
Organized in 1962, federated in 1963
Community Activities
Park Place Assisted Living – provide and participate in flower arranging and programs with residents, monthly October through April
Garden Council Greens Sale – create arrangements and projects for sale, and work at sale
Once a year, make approximately 50-60 small flower arrangements to be donated to a local nursing care home
Contributions
Winnie's Wildflowers Memorial Garden
Pretty Lake Vacation Camp – Farm Project
Michigan Garden Clubs – Scholarships
Kalamazoo Valley River Trail
Southwest Michigan Land Conservancy
Club Meetings and Programs, 2021-22
All meetings begin at 11:45, unless otherwise noted.
Club History
Grow and Show was organized in 1962 by our first presidents, Pat Paul and Marilyn Arnott, with the guidance of Amy VandeGeisen. Among us we have one charter member, three honorary members, and our club has bestowed Life Memberships on seven members. Grow and Show has participated in many Kalamazoo Garden Council related activities over the years and we take pride in the contributions we have made to our community. We have participated in and been recognized for numerous activities since 1962. In 2019 we were awarded the Gold Club of Distinction and two MGC Presidents Awards of Excellence; one for 10% Growth in Membership and another for Largest Membership Increase within District III.
Find out more about becoming a garden club member by completing the form below.