---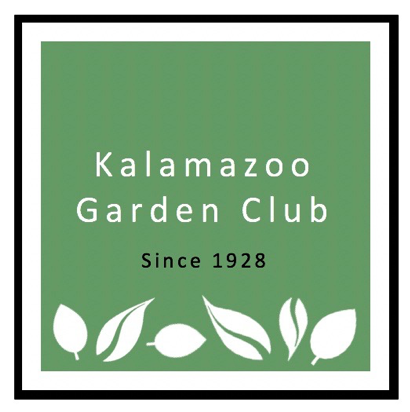 OUR PURPOSE
To stimulate and further the interest of horticulture, landscape design and flower arranging. We also encourage conservation and protection of all natural resources. It is our objective to promote the Kalamazoo Garden Council and the Michigan Garden Clubs. We have a long tradition as a garden club and the advantages of belonging are both educational and social as well as being part of a larger organization
---
A MESSAGE
FROM OUR PRESIDENT
Gardening, like everything else, brings its own set of challenges and this year it is especially true as our world is impacted by the COVID-19 pandemic. Our programs may look different as we begin the new fiscal year. We must be more creative in how we meet, learn, and share our knowledge. Each of us has our own set of talents and it's important that we continue sharing those gifts in new ways. In these changing and uncertain times, we hold true to our club's long history and draw strength from the support and friendship within our membership.
~ Mary Verleger
---
MEMBERSHIP
If you are interested in becoming a new member, please complete the form at the bottom of this page. Our membership chair will contact you and explain the simple process for becoming a member. We welcome your interest and enthusiasm for gardening and feel confident you will find our club a stimulating and enjoyable activity regardless of your gardening experience.
Our meetings are typically held at 12:30 PM on the 2nd Friday of the month. The location varies depending on our program. Typically, a short business meeting is followed by an interesting speaker or a workshop. A seasonal centerpiece and light refreshments are arranged by a hostess committee and club members enthusiastically share their gardening knowledge and their friendship. There are also a number of events throughout the year that you can participate in according to your interest and available time. All of these events are terrific opportunities to have fun, meet talented fellow gardeners, increase your knowledge of gardening, and provide valued community service.
---
OFFICERS
President: Mary Verleger
1st Vice-President: Donna Robinson
2nd Vice-President: Martha Jamieson
Recording Secretary: Chris Morgan
Corresponding Secretary: Gail Hadley
Treasurer: Sue Conat
Nominations: Jan Keys
Council Directors: Betty Terrence and Shelley Metz
Fiscal Year: July through June
---
COMMUNITY ACTIVITIES
Planting seasonal container gardens and hanging fence baskets at the Hospital Hospitality House.
Floral arrangements presented to individuals and organizations.
Annual Spring Plants and More Sale
Annual President's Project
People's Choice Award at a local flower show
Active participants in the Kalamazoo Garden Council Annual Greens Sale
Active participation in the Kalamazoo Garden Council biennial Standard Flower Show.
---
MONTHLY MEETINGS
In "normal times" there is an interesting program, speaker or tour on a variety of gardening related topics at our monthly meetings.  Due to the COVID-19 pandemic, we have missed these valued experiences and look forward to resuming them soon. Meanwhile we have planned some creative ways to stay connected through various means including a pen-pal project and sharing photos of our gardens in a slideshow. \In a two-part series via Zoom, one of our members demonstrated how to make a fresh greens arrangement during our November meeting this year.
Annual Guest Luncheon November 9, 2019
We enjoyed a beautiful afternoon at the Kalamazoo Country Club during our annual Guest Luncheon. Member Sharon Ridge Yantis gave us many tips and fascinated us with her beautiful seasonal arrangements – created on the spot! And we welcomed four new members with a delicious Boonzaaijer cake for dessert.
Table Artistry October 11, 2019
We had great fun during our table artistry program on October 11, 2019. Six teams of members and two independent judges made for a valuable learning opportunity for all!
---
Annual Luncheon
We celebrated our achievements and enjoyed lunch at the Park Club on Friday, June 14, 2019.
---
---
Kalamazoo Garden Club Members Attend the Kalamazoo Garden Council Annual Meeting on June 11, 2019
KA Garden Club Plants a Garden Under the New Council House Sign
---
Our Annual




Plants and More Sale
Friday, May 10, 2019
We had a great selection of perennials for sun and shade direct from our members' gardens! We also had planted annual pots, herbs and fresh floral arrangements for Mother's Day. Our tent featured garden crafts and items for both indoors and out.
---
Saturday, April 13th, members prepared garden art and crafts for the Annual Plants and More Sale:
---
April 12, 2019 – Monthly Meeting
Kalamazoo Garden Council House
What fun we had learning about pressed flowers from a fellow Council member. Even better was taking home a few beautiful examples we made ourselves.
---
March 8, 2019 – Vandersalm's Garden Center
VanderSalm's provided an interesting and informative program on Shade Gardens, and the best part was learning that all the plants featured in the presentation are available at the Garden Center!
---
January 11, 2019 – Wedel's Garden Center
Wedel's provided an informative and entertaining presentation on succulents. We learned how to pot them, water them, feed them, and not kill them! A brief business meeting, delicious snacks and the friendship of those who love gardening made for a delightful January afternoon.
---
November 9, 2018 – Kalamazoo Country Club
Our Annual Guest Day Luncheon was highlighted by a fresh flower arranging presentation by the talented and entertaining Dorothy Hockmuth. Afterward, Dorothy's beautiful creations were auctioned off and a few lucky members and guests went home with a fabulous seasonal arrangement.
---
October 12, 2018 – Oshtemo Public Library
Our program featured the Monarch Butterfly. We learned interesting background information and valuable updates about this important species – our state butterfly. A great time with garden friends!
---
September, 2018 – Kellogg Bird Sanctuary
We visited the Kellogg Bird Sanctuary (now celebrating 90 years) and learned about the importance of planting pollinator gardens and native species.
---
August, 2018 – Raising Hops
One of our new members hosted our club at her home where she showed us what is involved in raising hops for her husband's craft beer hobby. Of course we were invited to a sample after the tour!
---
July, 2018 – WMU Gibbs House
The Italianate home on Parkview Ave is part of a gardening sustainability project for edible and native plants conducted by WMU students. Our tour guide was the leader of the project, Dan Bair. We saw hoop houses, a food forest and and a variety of interesting planting areas.
---
CLUB HISTORY
Organized in 1928 — Federated in 1934
In 1928, there were three garden clubs in Kalamazoo, comprised of men and women. The men worked in the garden and the women acted as hostesses. However, women could spade, hoe and rake too, so on June 22, 1928, seven women with a common interest in flower gardening and beautifying the city, banded together and formed a new club created exclusively for women.
This new club was called "The Kalamazoo Unit of the Women's National Farm and Garden Association". They met twice a month and dues were $2 a year. The club grew slowly (15 members in 1929) and was the smallest Garden Club in the city through the 20's and 30's.
The club was first federated in 1934 and the name was changed several time before finally establishing the name of Kalamazoo Garden Club, in 1950.
Early fund raising events included bridge parties; quilt raffles and finally guest day luncheons with popular speakers. Today plant sales and auctions of garden related sales and silent auctions help fund a wide variety of programs and speakers.
In 2003, Kalamazoo Garden Club celebrated its 75th birthday with a big garden party.
Today at the age of 87, there are 40 active members, 10 associate members and 3 honorary members.
The club also plants trees in local parks. Members of the Kalamazoo Garden Club have long been active in beautifying the Kalamazoo community. Currently members work in the garden of Hospital Hospitality House bringing beauty and serenity to those staying there while their family member is in the hospital.
If you are interested in more information about the Kalamazoo Garden Club, please complete the form below. Someone from our club will contact you soon. We look forward to hearing from you.