Kalamazoo Garden Council, Inc. coordinates and promotes
the interests of garden clubs in the Kalamazoo area.
We coordinate the interests of member clubs for charitable, scientific, environmental and educational purposes. We advance the art of landscape, floral design and horticulture;  increase the knowledge of natural science; and protect and conserve natural resources. We make numerous contributions to the Greater Kalamazoo Community through our involvement in civic beautification and educational opportunities.  As a member organization of National Garden Clubs, Inc. and Michigan Garden Clubs, Inc. we are able to bring educational programs to our members.
Explore and enjoy!  We are glad you are here!
Pre-order our fresh wreaths and garland before Oct 28th. The store will be open until Nov 28th. Supplies are limited, so shop early!
Purchase online with a credit card or from a garden club member with a check or cash.
News & Announcements
Jan Keys, our Horticulture Chairman, warned us to be aware of Asian Jumping Worms that could be in our gardens. They are lighter in color than familiar earthworms, have a…
Tracking our Goals
Our Family UPCs
Register tape collection from Family Fare and D&W grocery stores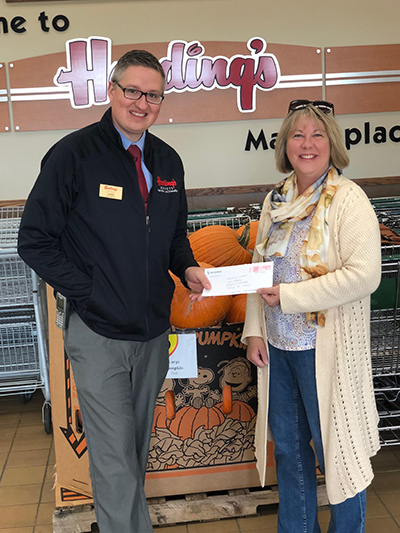 Garden Gifts and Tools
We've got just the right gifts to make the people in your life smile with joy. You won't be disappointed (and neither will they).
Some of our new products!