OFFICERS
President: Barb Eshius
Vice President: Betty Gable
Secretary: Nancy Shirah
Treasurer: Sharon Curtiss
KGC Club Director: Marcia Wielenga
Club Committees
Birds, Butterflies & Bees
Conservation/Environment
Flower Arranging
Garden Council Representative
Green Sale Rep
Horticulture
Historian
Membership
Programs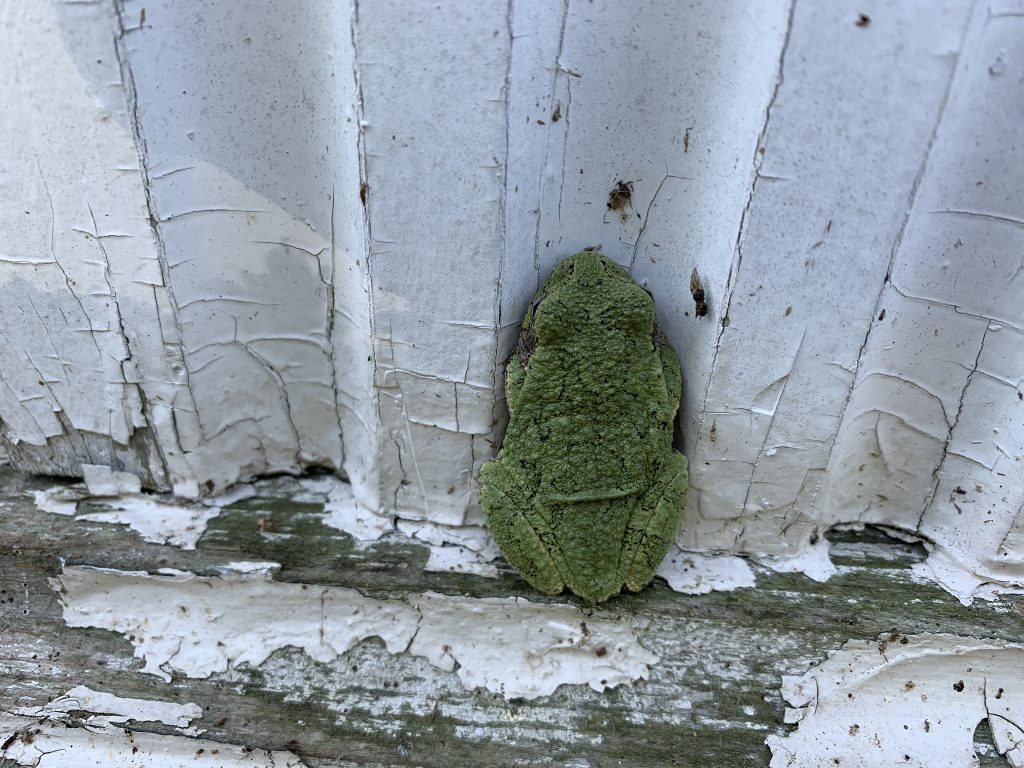 Council House Front Door September 18, 2019 Picture Taken by Nancy Shirah
COMMUNITY ACTIVITIES
Bird feeders and seed at Kairos Dwelling
Grace Valley Assisted Living: Flower Beds and Planters
Flower Pots used for National Boys Tennis tournament at Stowe Stadium
Volunteer with Kalamazoo in Bloom to fill spring planters at the Kalamazoo Transportation Center
Holiday Green Sale – Participate along with other members of Kalamazoo Garden Council
Meetings: 3rd Wednesday at 1:00 pm unless otherwise stated.
Fiscal Year: July 1 through June 30
Organized in 1957 – Federated in 1962
CLUB MEETINGS & PROGRAMS
September 7, 2022, 1:00 pm
Location: Great Lakes Greenhouse – 6573 East N Avenue
We will be touring Great Lakes Greenhouse and learning the steps it takes to get the plants ready for selling.
Hostess: Barb Eshius – 671-5572
October 19, 2022, 1:00 pm
Wedel's Nursery, Florist & Garden Centre
5020 Texas Drive
We will be having a speaker on Ornamental Grasses.
Hostess: Deb Gunderson – 343-8649
Co-Hostess: Ann Bummersbach – 353-8464
November 16, 2022, 1:00 pm
Location: Betty Gable's Home – 8627 N. 27th Street, Richland MI
Greens Sale Project – Finish decorating our small bird feeder ornaments and finish decorating our club's projects for sale at the KGC Annual Greens Sale in December.
Things to Bring: Sharp Clippers, Red Berries, Hemlock Cones, Cedar, Small Birds, Glue Guns & Glue Sticks
Hostess: Betty Gable – 312-4512
Co-Hostess: Sharon Curtiss – 832-3155
December 14, 2022, 12:30 pm
Christmas Luncheon
Location: Main Street Pub – 5462 Gull Road
Our $10 club gift exchange will take place at our luncheon.
Food for Twelve Baskets
Hostess: Nancy Shirah
April 19, 2023, 1:00 pm
Location: Kalamazoo Garden Council House – 5333 N. Westnedge
Make & Take Bird's Nesting Material in a Suet Feeder.
Hostess: Sharon Curtiss – 832-3155
Co-Hostess: Betty Gable – 312-4512

May 17, 2023, 1:00 pm
Location: Bee Joyful Shop – 243 S. Kalamazoo Mall
beejoyfulshop.com
Hostess: Nancy Shirah – 343-5986
Co-Hostess: Linda Kelly – 330-2090
June 21, 2023, 12:30 pm
Annual Luncheon
Location: 887 Oshtemo Trace, Kalamazoo, MI
With Installlation of Officers
A brief report on what you have done this year as a committee chairperson.
Potluck Style – Bring a Dish to Pass
Hostess: Connie Wright – 375-2245
Co-Hostess: Barb Eshuis – 671-5572

July 19, 2023, 1:00 pm
Location: Shades of Lanvender Farm – 47222 24th St. Mattawan, MI
Opened to the public in July 2018 with the previous owner. In May 2020, Anthony Tran purchased the property to continue the legacy of Shades of Lavender with his daughters. They continue to preserve the lavender fields, they are finding many new ways to enhance their farm with butterfly gardens, sunflowers and forest mushrooms.
Hostess: Patricia – 657-8389
August 16, 2023, 1:00 pm
Location: SHALOM Woolery – 3191 Van Buren St., Kalamazoo, MI
Refreshments and Meeting at Kindleburger Park with a tour of their flower garden
Hostess: Marcia Wielenga – 665-4119

---
MISSION STATEMENT
The purpose of our club shall be to stimulate interest and educate members in horticulture, flower arranging, conservation, the environment, bird study, flower show practice and roadside beauty.
MICHIGAN GARDEN CLUB LIFE MEMBERS
Barb Eshuis
Linda Garaza
Lloy Haw
Linda Kelly
Mary Jane Kriedler
Delores Miller
CLUB HISTORY
Burke View Garden Club started with 19 members in 1957. Most of the members had new yards and very little knowledge of plants, gardens and landscaping. They have had their own flower show every year and many members were entering other shows as well. They joined Kalamazoo Garden Council in 1959 and were Federated in 1962. Burke View has had many members who have help positions on the Kalamazoo Garden Council's board.
Find out more about becoming a garden club member by completing the form below.