The Westwood Garden Club has taken on the project of restoring the Veterans Memorial at Riverview Cemetery.  The Club is doing this in conjunction with the Kalamazoo Garden Council.  It is amazing what a group of women can accomplish.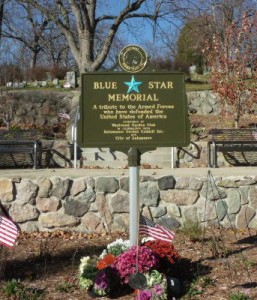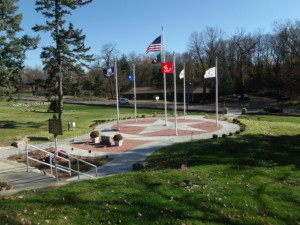 I was at the memorial today.  The flags were flying.  The sun was shining.  Thought you might enjoy a couple pictures of an almost complete project.  Next spring — make it handicapped accessible.
---
Work is progressing. Mark you calendars for the re-dedication of the memorial on November 11  2:00 pm.
September 29, 2015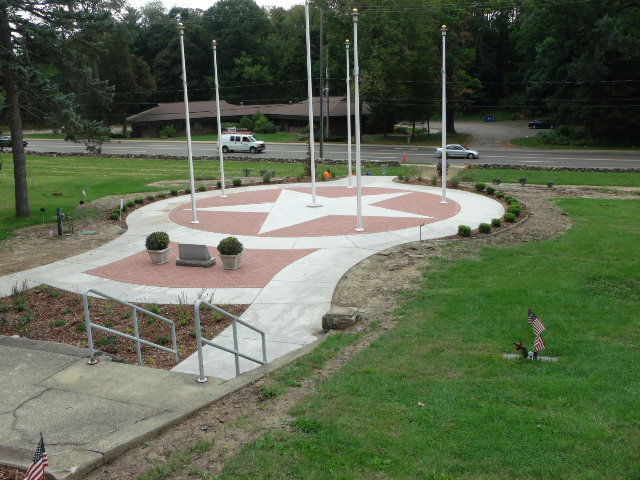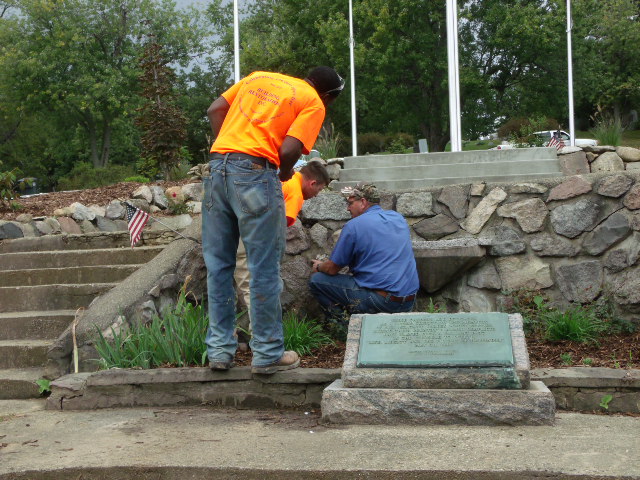 August 30, 2015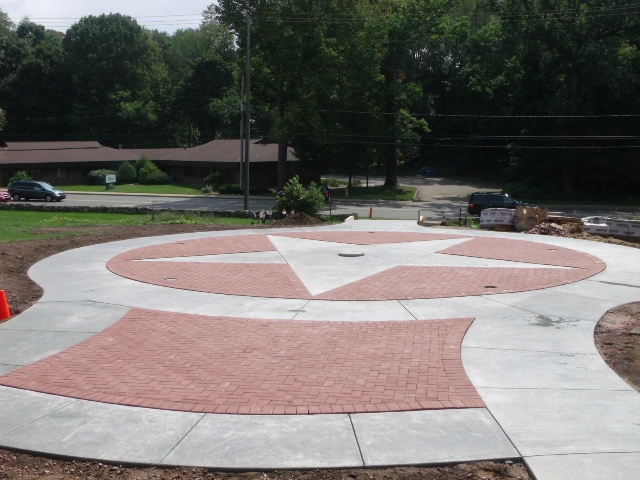 Last week the ground was prepared for the laying of bricks.
Part of the sprinkling system was put in.
Saturday the bricks were laid.  I'm not sure of the date when the bricks with names will go in.  Always plain brick are laid, then all is tapped and smooth, then a brick is removed and a brick with a name is inserted.  When this happens I'll send you a picture.
This coming week the flag poles will go in.
September 12th is planting day.
In early September Building Restoration will repair the lower memorial
Bricks need to be purchased no later than October 1st to have them in the memorial for the rededication.
August 9, 2015
It really is going to happen.  Above is a picture taken on August 9th.  You can see the outline of the star and the holes for the flags have been dug.  I thought you would like to see this.  If you're driving by the cemetery, stop and look.
It's difficult to put into words the thank you due to all the contractors and business who have given in-kind to this project
The first order for bricks has been made.  There is still room for bricks honoring our veterans.
Make sure you have November 11th on your calendar.  That is Veterans Day and the day the memorial will be rededicated.