Our 2021 Annual Meeting was held at the Markin Glen Park Pavilion.
Thanking our past presidents and installation of officers.
A big thank you to the editor of our newsletter, The Garden Post, for over 25 years!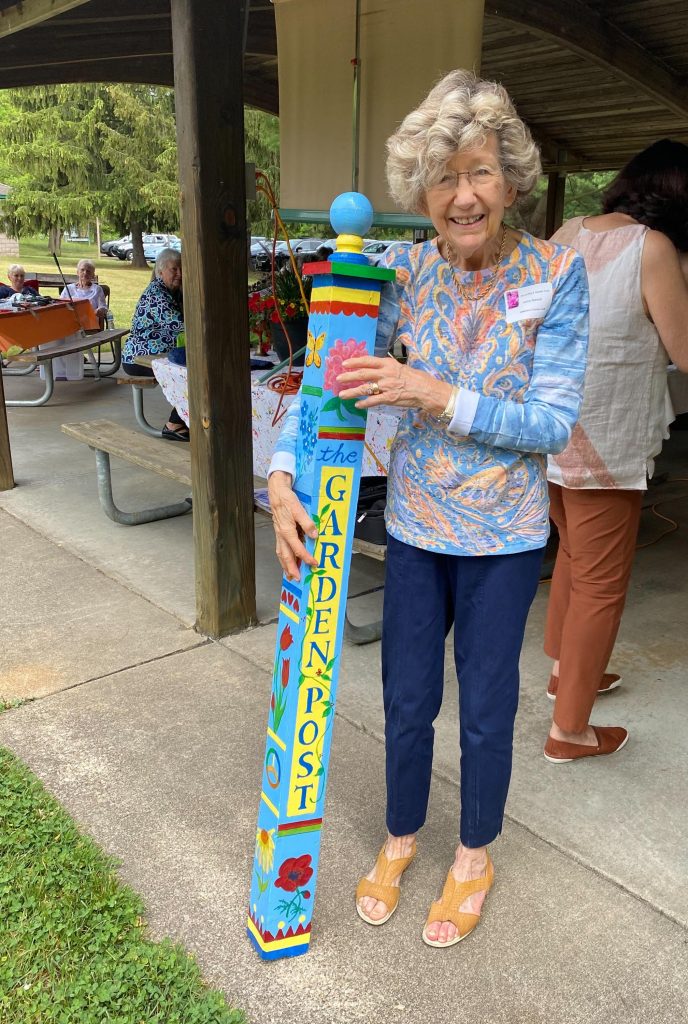 NGC Lifetime Achievement Awards are given by the KGC to honor members who have given outstanding service to the Kalamazoo Garden Council.
Brenda Carl, Chula Vista Garden Club
Bunny LaDuke, Chula Vista Garden Club
Kathy Kienle, Gardenettes and Kalamazoo Garden Clubs
Phyllis Straw, Kalamazoo Garden Club
A delightful lunch from Ample Pantry was followed by Boonzaaijer Cake!
Peter Quakenbush, 2019 MGC Scholarship Recipient, presented his research as our guest speaker.